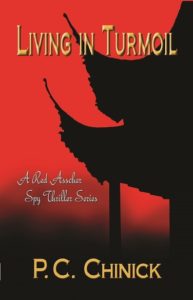 It's 1943 and the War Department has ordered special agent Anya Pavlovitch to stop U.S. Navy Commander Mac Benson from completing his mission to assassinate Chiang Kai-shek unscrupulous head of security—at any cost.
Anya discovers that Mac is on his way to Chungking. She enlists help from an old acquaintance and together they race against time across central China. Along their travels, they come up against a local resistance group as well as a band of wayward gypsies.
Unaware that his orders have been rescinded, Mac is determined to complete his mission. When Anya and Mac confront each other who will be the first to pull the trigger?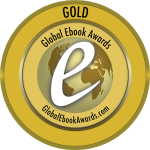 GOLD MEDAL WINNER FROM GLOBAL EBOOK AWARDS FOR BEST THRILLER!
WINNER from Writer Advice  for "Scintillating Starts"
Silver Medal from BellaOnline: "Red Asscher~Living in Fear does a wonderful job of transporting us back in time and into a vastly different "culture. It examines the challenges of the war coupled with thee extra burdens placed on women. All in an exotic atmosphere, which shines with strangers."
In 1943, Anya Pavlovitch, a Russian expatriate working for the U.S. War Department is asked to return to Shanghai, a place that holds painful memories and is currently occupied by Japanese forces. She must accompany a U.S. Naval Intelligence Officer, Macdonald "Mac" Benson, recruited by the OSS. Mac Benson, a field operative pulled back to Washington after a mishap.
In Shanghai, Anya reunites with people from her past while Mac associates with unscrupulous characters, one in particular holds the key to Anya's past. Her shenanigans put the two in danger. When the head of Shanghai's opium trade kidnaps Mac, Anya must muster the courage to rescue him and redeem herself.