Look for the next installment of RED ASSCHER,  "Living in Turmoil" coming soon!
"The Mission" continues…
Anya Pavlovitch and Macdonald "Mac" Benson escaped Japanese forces in Shanghai and on their way back to the States. However, Mac is compelled to stay and complete his mission to kill the head of the Chinese security. When Mac vanishes, the War Department communicates with Anya that his mission has been rescinded. Under orders, she must find Mac and stop him at all costs even if it means eliminating him. Their journey finds the two in Chungking. A city held by the Nationalists and U.S. forces. Familiar foes and new advisories complicate things for the two of them. A gun aimed at Mac's head, Anya must decide if he lives or dies.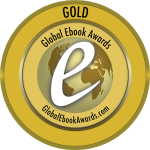 GOLD MEDAL WINNER OF GLOBAL EBOOK AWARDS FOR BEST THRILLER!
WINNER – Writer Advice 2013 for "Scintillating Starts"
Won a Silver Medal from BellaOnline: "Red Asscher does a wonderful job of transporting us back in time and into a vastly different culture. It examines the challenges of the war coupled with thee extra burdens placed on women. All in tan exotic atmosphere, which shines with strangers."
A WWII spy thriller set in 1943 Shanghai released February 15, 2014.
In 1943, Anya Pavlovitch, a Russian expatriate working for the U.S. War Department is asked to return to Shanghai, a place that holds painful memories and is currently occupied by Japanese forces. She must accompany a misogynistic Naval Intelligence Officer, Macdonald "Mac" Benson, recruited by the OSS. Mac Benson, a field operative pulled back to Washington after a mishap, is determined to redeem himself and avoid the confinement of a desk job.
In Shanghai, Anya reunites with people from her past while Mac associates with unscrupulous characters, one in particular holds the key to Anya's past. Her shenanigans put the two at odds. When the head of Shanghai's opium trade kidnaps Mac, Anya must muster the courage to rescue him and redeem herself.